Jack Luck, on behalf of St. LAC, hosted the historical meeting in Kingston in June1951 with representatives from Toronto, Ottawa, and Montreal which led to the formation of CASC. An early President of St LAC, he became the first President of CASC from 1951 to 1954.
As an Industrial Designer and artist, Jack was employed by ALCAN at Kingston for many years. His contribution to the field of industrial design is memorialized with a plaque at Pearson Airport in Toronto.
Jack designed the car themed logos presently used by St LAC and CASC which cleverly consist of the letters of the respective organizations.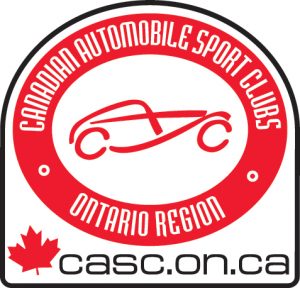 Update:  This comment was added via email on February 28th, 2018.
My father, Marshall S. Green was the founding member from Montreal.  I still have Jack's amazing metal prototype badge left to me by my dad 36 years ago.  If I could post photo, I would.  You can read all about it here and see the badge: