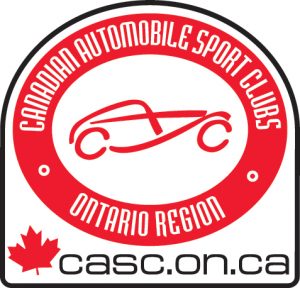 Last Sunday we held a number of meetings for CASC-OR, including for Ice Racing, the Race Workshop, and the Annual Members' Meeting. Here are some highlights:
CASC-OR Board
Terms were up for Brad Shimbashi, VP, Ray Arlauskas Race Director, Robin Buck Karting Director, and Steven Day Autoslalom Director. I want to thank each of them for the time and effort they put into the Board over the past few years. It was greatly appreciated.
Anne McCallum offered to serve another term as CASC-OR Treasurer – thanks Anne!
And "new" to the Board we have Pat Cyr as the Race Director and Scott Fletcher as Karting Director. Please join me in welcoming them into their new positions. Both are eager to "get things done"…
Directors' Reports
All of the CASC-OR Directors wrote summaries of their activities in 2023 and these reports have been posted as news items on the CASC-OR website. Please take the time to review what they had to say.
If you are curious as to the agenda items and what was covered at the AMM, please check out the DELEGATES PACKAGE that was sent to club presidents before the meeting, or the PowerPoint presentation we used at the meeting.
Race Workshop
For those of you that couldn't attend, here's the Presentation.
We've also posted a schedule of IMPORTANT dates for 2024..
Or you can download the 2024 Schedule.
Ice Racing:
Some VERY important news:
Spec Tire for Street Studs in 2024: Nokian Tyres Hakkapeliitta 10
Six races scheduled – 2024 Race Schedule
BEMC January 20/21
BARC January 27/28
PMSC February 3/4
TLMC February 10/11
TAC February 17/18
DAC February 24/25
Pre-Season Tech Inspections – January 13/14
Rain Date March 2/3 if required.