An auto mechanic is exposed to a variety of hazards in the repair shop: Slip and fall accidents caused by spilled motor oil, cuts and bruises from mishandling tools, and also exposure to asbestos from replacement car parts that contain the toxic mineral.
Auto parts, including brakes, clutches and heat seals, contain asbestos because of its heat-resistant qualities, but when these parts start to break apart or disintegrate, the asbestos escapes into the air and onto the clothes of the auto mechanics.
Since repair shops also are notorious for poor indoor air quality and circulation, the combination of inadequate air flow and free-floating asbestos particles makes this occupation especially dangerous.
More information, access to help and other free resources are are available at https://www.asbestos.com/occupations/auto-mechanics/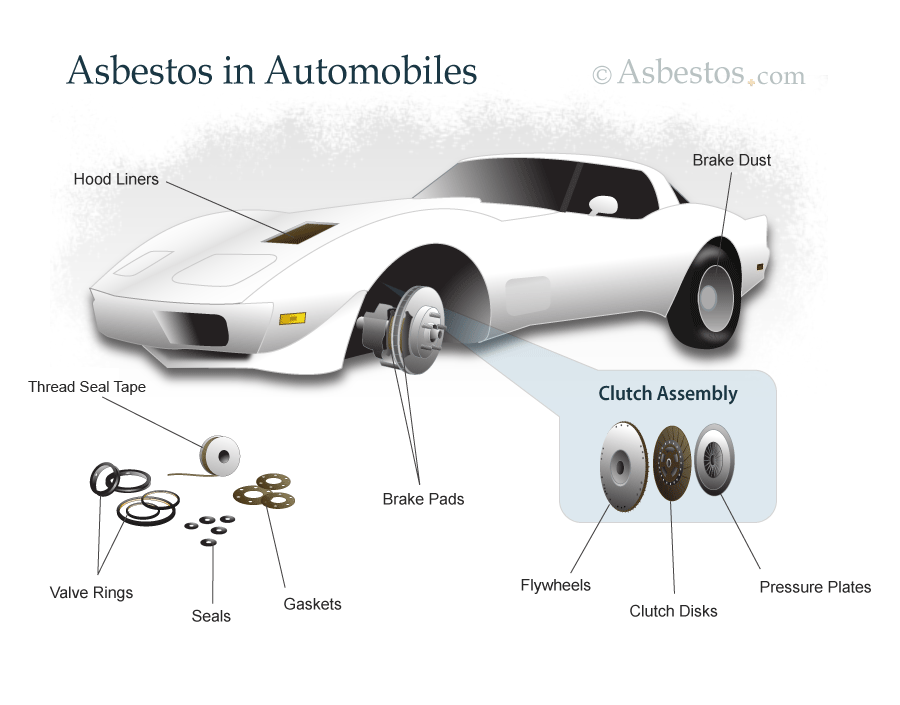 Source:  asbestos.com