2018 CASC-OR Regional Race Schedule
CASC-OR is pleased to announce our  2018 Regional Race Schedule (download it here:http://www.casc.on.ca/sites/default/files/2018_casc_race_schedule_letterhead_v2.pdf )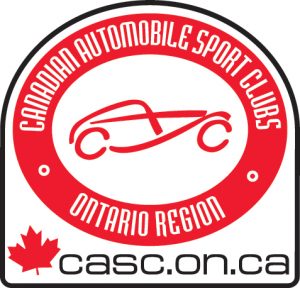 The 2018 Championships starts at the final event of 2017 – the races being held Sunday, October 1 at the Celebration of Motorsport form part of the 2018 calendar.
In addition, we have 7 other events planned:  5 at CTMP, and 1 each at Shannonville Motorsport Park and Calabogie Motorsports Park.
One of the CTMP events is will be the 2018 CASC-OR Motorsport Showcase, featuring Ontario Time Attack, Auto Slalom and 2 race groups – GT Sprints and Formula Libre.
The event at Shannonville is being hosted by the Canadian Touring Car Championship (CTCC) Series and will include GT Sprints, Formula Libre, Toyo Tires F1600 Championship and a VARAC Vintage-Historic grid.
We hope you will join us for what promises ot be another year of exciting regional racing!
Title
Event Date
Type
Location
2017 CASC-OR Race Division Workshop

Nov 18, 2017

Provincial
Sheraton Parkway Toronto North
2018 Spring Trophy Races

May 12, 2018

 – 

May 13, 2018

Provincial
Canadian Tire Motorsports Park
2018 VARAC Vintage Grand Prix

Jun 14, 2018

 – 

Jun 17, 2018

Special
2018 CTCC Summer Challenge featuring the Peter Jackson Trophy Races

Jul 6, 2018

 – 

Jul 8, 2018

Provincial
Shannonville (Layout TBA)
2018 Canadian Touring Trophy Races

Jul 28, 2018

 – 

Jul 29, 2018

Provincial
Canadian Tire Motorsports Park
2018 Ted Powell Races

Aug 24, 2018

 – 

Aug 26, 2018

Provincial
Calabogie (Long)
2018 Indian Summer Trophy Races

Sep 15, 2018

 – 

Sep 16, 2018

Provincial
Canadian Tire Motorsports Park
2018 Celebration of Motorsport

Sep 29, 2018

 – 

Sep 30, 2018

Provincial
Canadian Tire Motorsports Park